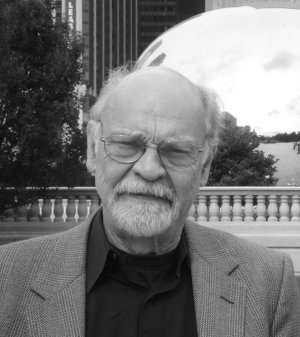 Mike Gray, a true friend of Law Enforcement Against Prohibition, died April 30, 2013 at the age of 77.
Mike's memorial service was held yesterday at Writers Guild Theater in Beverly Hills, California.
Mike's career was always based on speaking truth to power, from his breathtaking videos of Chicago's "police riots" during the 1968 "Days of Rage," shown in news coverage around the world and repeated in Mike's documentary "American Revolution 2," to his next documentary, "The Murder of Fred Hampton," and on to his writing the original story and screenplay for Academy Award film nominee "The China Syndrome." Always a leader and always ahead of his time, that film was released on March 16, 1979, 12 days before the nuclear accident meltdown at Three Mile Island in Pennsylvania.
Mike continued in the same tradition, writing for, directing and producing, other movies and TV series.
In 1998 Mike's book, "Drug Crazy: How we got into this mess and how we can get out," was published. It was a truly groundbreaking book, from which every one of our 200 LEAP speakers has drawn information for their presentations.
But long before LEAP could boast of representing more than a hundred-thousand police, judges, prosecutors, prison officials, and supporters, in 120 countries, Mike befriended us. He did that when we had only 500 law enforcers and not even a dozen speakers.
I first met Mike at the 2005 Drug Policy Alliance conference in Long Beach, California. There he voluntarily recorded a couple hours of video of LEAP discussions and presentations that he later edited down to the 12 minute DVD, which came to be known as the LEAP promo.
As Mike's camera panned across the faces of an informal meeting of LEAP directors, Mike led off the narration for that DVD saying,
"In the spring of 2002 five police officers got together to talk about the war on drugs and its impact on their fellow officers. Over the next three years this group of five swelled to five-hundred, as current and former DEA agents, police chiefs, judges, and prosecutors joined their ranks. Now they've gone public and what they are saying has shaken the drug war establishment to its roots."
It was a powerful work, which Walter Cronkite, labeled, "a must-see for any journalist or public official dealing with this issue."
Mike convinced his long-time friend Robert Field to fund providing LEAP with many thousands of those DVDs. Supplying those DVDs to media, policymakers, and activists, gave LEAP the publicity necessary to grow into the significant drug reform organizations that exists today.
Over the 12 years of LEAP's history, Mike was always there for us, to offer sage advice, free expertise and work product, and to intervene on our part with funders, convincing them to step forward and help us when we needed it the most—during the devastating turn-down in the US economy.
LEAP will miss our comrade and I will miss a great friend. Rest in peace Mike. You have fought the good fight.
Jack A. Cole
Board Chair
Law Enforcement Against Prohibition