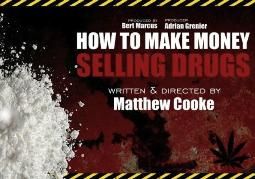 A shockingly candid examination of how a street dealer can rise to cartel lord with relative ease, How to Make Money Selling Drugs is an insider's guide to the violent but extremely lucrative drug industry. Told from the perspective of former drug dealers, and featuring interviews with rights advocates Russell Simmons, Susan Sarandon, and David Simon (creator of The Wire), as well as Law Enforcement Against Prohibition's executive director Major Neill Franklin, the film gives you the lessons you need to start your own drug empire while exposing the corruption behind the "war on drugs."
In 420: The Documentary, seven young people question why our government is still arresting people for possession of marijuana. Interspersed between a blitzkrieg of footage from massive 420 civil disobedience festivals loom ironic statements from politicos who continue to misrepresent the truth – supposedly out of concern for the very youth who have fallen prey to marijuana prohibition laws. In turn, 420 spotlights stories of college students (and others) who have been arrested, shot by police and even murdered for mere possession of marijuana. Peppered throughout the film are numerous law enforcement professionals (LEAP speakers Peter Christ, Stephen Downing and Rusty White, among others) who provide shocking commentary and outspoken regret over a policy they helped enforce, only to realize it was a tragic mistake they hope to reverse.
American Drug War 2: Cannabis Destiny, a film by Kevin Booth, featuring LEAP speakers Stephen Downing and Diane Goldstein. After surviving brain surgery, Proton Radiation and high dose Chemotherapy a 2-year-old boy named Cashy Hyde lay in a coma not eating for over 40 days. His parents are told by the doctors to make funeral arrangements, however Cashy's father Mike Hyde had been reading on the Internet about a new version of an ancient medicine derived from Cannabis. Unbeknownst to the hospital staff the Hyde's start secretly injecting the illegal drug into their dying son's feeding tube and soon a "miracle" takes place. When the hospital staff learns that it is Cannabis they want nothing to do with it.

Narrated by Morgan Freeman, Breaking the Taboo features interviews with several current or former presidents from around the world, such as Bill Clinton and Jimmy Carter. The film follows The Global Commission on Drug Policy on a mission to break the political taboo over the United States led War on Drugs and expose what it calls the biggest failure of global policy in the last 40 years.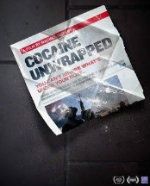 Cocaine Unwrapped tells the story of cocaine: coca farmers in Colombia, drugs mules in Ecuadorian prisons, cocaine factories in the Bolivian jungle, dealers on the streets of Mexico, law enforcement officials on the streets of Baltimore – and the everyday consumers around the dinner tables of the West. It's a story of politics, death, economic devastation and human suffering, and explores realistic alternatives to the war on drugs.  Watch this film and you will never think the same about cocaine and the war on drugs again.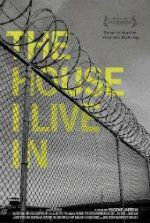 In "The House I Live In" filmmaker Eugene Jarecki presents a penetrating look inside America's criminal justice system, exposing the profound human rights implications of U.S. drug policy. LEAP executive director Neill Franklin and board chair Jack Cole had the opportunity to attend advance screenings of the film, and both believe it to be an extraordinary exposé on the damage done by drug prohibition. We urge everyone to see it.