About Thomas E. Jacobs
Retired Drug Enforcement Administration (DEA) Special Agent
Former Deputy Sheriff, Guilford County (NC) Sheriff's Department
Retired Lieutenant Colonel, United States Army Reserves
"Every city large and small suffers from violence due to the illicit drug market, and as long as there is major money to be made in drug trafficking, it will only get worse."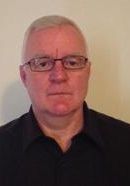 Thomas (Tom) Jacobs has witnessed the drug war for several decades from different front-line enforcement angles. Growing up with three brothers who were police officers, he first served as a deputy sheriff in his home state of North Carolina. After graduating college, he joined the U.S. Army, serving seven years as an active-duty military police officer. When he left active duty, he joined the DEA as a special agent with both domestic and international assignments, serving approximately 22 years total with the DEA.
Tom came to his realization about the drug war over time. His career led him from small drug arrests in his town in the 1970s to large arrests in his work with the DEA. He noticed that while the police would risk their lives making arrests involving kilograms of cocaine or pounds of marijuana, the people they sent to prison for long sentences would always be replaced immediately, and violence was often involved. "The criminal cycle would just continue with new faces," he says. "Rarely would we make an arrest and not find at least one firearm. On many occasions we seized AK-47 or TEC-9 weapons along with semi-automatic pistols. The drug dealers normally had the weapons to protect their drugs and money from other criminals. But some would even use them against the police." Also disturbing to Tom were the disparities and lack of consistency in punishment for drug crimes. "There is no rhyme or reason to the many drug laws in each state, nor even among the various federal jurisdictions," he observes. "For example, we made a federal arrest in which the suspect was responsible for bringing in over one thousand kilograms of cocaine. He made a deal and received a sentence of eight years. But in another case, one guy arrested by the local police in the same state received a nine-year prison sentence for possessing just one crack rock."
Ultimately, the violence drove Tom to become an advocate for LEAP's mission to end the drug war. "Each and every day the violence associated with illegal narcotics trafficking gets worse, not just for the criminals, but also for law enforcement and innocent people caught in the crossfire," he says. "Look at the violence caused by the illicit drug market in Chicago. While Chicago may be the poster child for violence, every city large and small suffers from this type of violence, and as long as there is major money to be made in drug trafficking, it will only get worse."
Tom holds a bachelor's degree in the Administration of Justice from Guilford College and a master's degree in Criminal Justice from Jacksonville State University. He is currently retired from law enforcement and lives in central Virginia.