About Ross Lander
Retired Justice, Supreme Court of British Columbia
Justice Ross Lander
Nanaimo, BC, Canada
"Every time we put away a drug kingpin, other drug dealers see a job opening."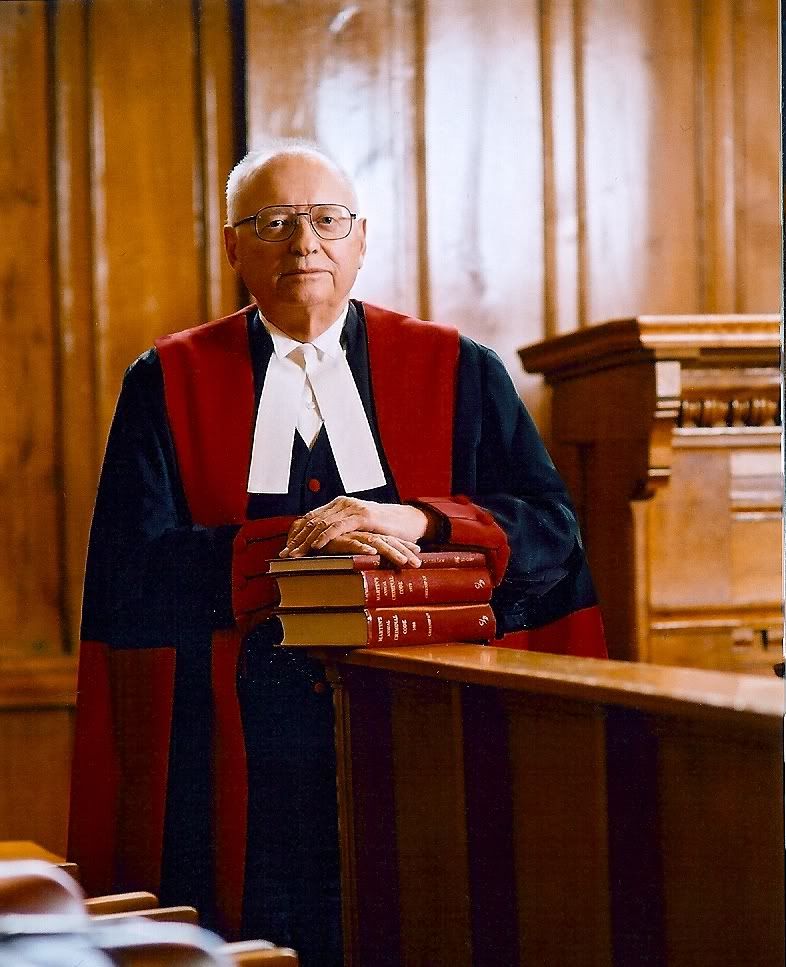 The Honourable Mr. Justice Ross Lander of the Supreme Court at Nanaimo was born in 1932. He obtained his B.A. in Political Science from Washington State University and graduated in law from the University of British Columbia. He was admitted to the BC bar in 1961. Prior to his appointment as a judge of the County Court of Cariboo in 1975, and subsequent appointment to the County Court of Vancouver Island in 1980, Mr. Justice Lander practised law with the Kelowna firm of Weddell & Company until 1973 when he joined the Department of Justice in Vancouver. While in practice, Mr. Justice Lander was a member of the Executive of the BC Branch of the Canadian Bar Association and of the Yale Bar Association. He acted as an ad hoc agent for the Attorney General of BC and, also, for the Federal Department of Justice. In 1974 Justice Lander was a special counsel to the Federal Minister of Justice prosecuting major drug crimes. He was appointed to the Supreme Court in 1982.
Justice Lander joined LEAP because he observed, throughout his decades presiding over cases, that the longer and harsher prison sentences for drug crimes were not preventing crime. In fact, they were creating a highly profitable drug market which led to more turf wars and premeditated murders of competitors in the drug business. He describes one terrible ongoing case in which two innocent people were doing work in an apartment for someone who had been marked as a target – everyone in the apartment, including the two workers who had nothing to do with the drug trade, were killed. Instead of seeing a reduction in crime, Justice Lander says, every time we put away a drug kingpin, we see that nothing happens – except that other drug dealers see a job opening. The futility of this system has led him to become active in advocating a system of legalization and regulation to reduce crime and keep drugs out of the hands of children.
Justice Lander went supernumerary (semi-retired) in 1997 and retired in 2007. He lives in Nanaimo on Vancouver Island with his wife, Vienna.