About Ketil Lund
Retired Supreme Court Justice
Oslo, Norway
"The drastic focus on punishment, out of step with a usually mild criminal law tradition, has been a brutal and tragic failure in relation to the stated purpose: to combat the drug problem."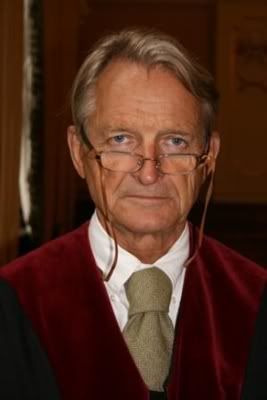 Ketil Lund served as a justice of the Norwegian Supreme Court from 1990 to 2009. Before joining the Supreme Court, he held many positions in Norway, including serving as a deputy judge, a university lecturer and a member of staff at the Norwegian Office of the Secretary General. Additionally, for a number of years he worked as a practicing lawyer, establishing and running his own law firm. From 1994 to 1996 he chaired the Lund Commission, which assessed allegations of illegal state surveillance and intelligence activities in Norway during the cold war period. In 1998 he received the Ossietzky Award, a freedom of expression award granted by the Norwegian PEN. Since 2008 he has been chair of the Norwegian section of the International Court of Justice.
In early 2010, Justice Lund publicly criticized Norwegian drug policy, stating that the dominant focus on punishment of drug users was unsuccessful and dehumanizing. In criticizing Norwegian drug prohibition, Lund follows in the footsteps of Johansson Andenæs, one of the most prominent former professors of law in Norway, as well as the Criminal Justice Commission of 2002.
During a lecture, Justice Lund explained that the attempt to prohibit drugs had led to a sharp increase in their cost and this had caused significant criminal activity. Complaining that previous calls for decriminalization had fallen on deaf ears, he declared, "It has been shocking to realize what I have helped to uphold. The drastic focus on punishment, out of step with a usually mild criminal law tradition, has been a brutal and tragic failure in relation to the stated purpose: to combat the drug problem."
Justice Lund joined LEAP as an Advisory Board member in May 2010 after long discussions with then executive director Jack A. Cole, who was on a LEAP tour in Norway.