About Isom Pope
Retired Chief Marshal
Isom (Hawk) Pope
Doniphan, MO
"How can they outlaw a plant that the Creator made? Will they outlaw you and me next?"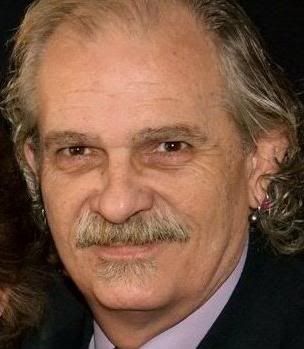 Isom (Hawk) Pope feels that a Cherokee who is able to help protect his people from harm brings honor to his tribe, so he embarked on a career in law enforcement. It was not long before he found himself making undercover drug buys in small-town Missouri. In spite of his 'successes', several things led him to question the "War on Drugs." For starters, the people he was busting were all non-violent, and many were otherwise respectable citizens, so it didn't seem to him that arrest and jail were appropriate sanctions. Pope also began to notice that the dealers always seemed to know when police were on the way-so much so that it was clear that the dealers were being tipped off and that local law enforcement had been corrupted by this so-called 'war'.
Hawk, as he prefers to be called, holds a Bachelor of Science in Education from Truman State University, a Master of Divinity from Eden Theological Seminary, and 21 semester hours of doctoral work at Oral Roberts University and Eden Theological Seminary.
He was instrumental in getting legislation passed granting state recognition to his tribe. The St Francis River Band of Cherokees is only the second tribe to be formally recognized by the state in the history of Missouri. He served as Chief Marshal for the Southeastern Cherokee Tribal Court until his retirement in 2006. In his capacity as chief marshal he was responsible for working directly with tribal, state, and federal courts to enforce tribal laws and protect the rights of American Indians in the Midwestern United States.
The horrors of prohibition were truly brought home to Isom when he contracted cancer. "I know firsthand of the medical benefits of cannabis," he relates. "Yet, I watched my mother die from breast cancer knowing this one plant could have brought her some relief." Shortly after discovering that marijuana effectively assuaged his own cancer related nausea, he found himself caught in a drug sting that resulted in a misdemeanor possession conviction. Hawk is a case study in the law doing far more harm than the supposed crime - which in his case was nothing more than a suffering individual obtaining medicinal relief - and under prohibition, a criminal record. Now Hawk attempts to protect his people, all people, from harm by speaking out against the "War on Drugs," a policy that succeeds only in wreaking destruction.